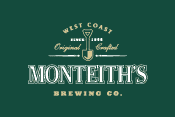 Whilst on an eight day tour of New Zealand's South Island, one of the first activities planned was the journey from Christchurch, on the east coast to a town called Greymouth on the west coast. This involved an amazingly scenic ride through the 'Southern Alps' on a fairly rickety train. The views were spectacular, though I was completely unable to capture it on my camera because the battery was dead.
At the end of the train ride was the town of Greymouth, a hilly, cold and wet place. We were taken to our hostel, a YHA place that was up a very steep hill from the town. Having taken another look at the tour company's website I notice there is no description of Greymouth, only the train journey there, which is fairly appropriate as the town is pretty nondescript.
After peering out of the windows of the hostel for a little while wondering if the rain would stop we decided to look at the tourism options for the afternoon, the next connection was a coach to the Franz Joseph Glacier the next day. As much of the options involved 'ecotourism', i.e. being outdoors, my eye quickly gravitated towards the brewery tour, with drinks and dinner included in a quite reasonable price.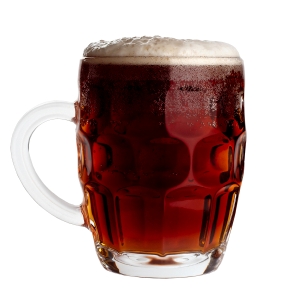 The brewery appeared to be a relatively small one, I am no connoisseur of breweries but it seemed much smaller than the two I'd been to before. The tour initially started with the guys telling us about the history of the place, with a history going back 150 years. We were walked through the whole beer making process with amazing descriptions of the process. This was 100% more informative than the Heineken tour in Amsterdam which was pretty much an hour of advertising. The tour guide worked in the brewery, as did his father and his grandfather so knew quite a bit.
Once the tour was over it was over to the beer tasting. We were all given very small glasses and were served seven of their ales. All of these were tried and discussed, in the very painful way people do when they're trying to describe how something tastes without saying simply 'good' or 'bad'. The tour guide then left us in the room with the seven beer taps saying 'help yourselves, I'll be back in a bit'. And so we did.
One interesting point of contention was whether what the New Zealanders called 'ale' was technically ale. Although it looked like ale at first glance, it was cold and fizzy, but did indeed taste like ale. Technically, (verified by Wikipedia), this is correct, the difference between an ale and a lager is the type of yeast used in the process.
After the guide returned and we left the brewery to go to an all you can eat BBQ pub, with good music, re-runs of English football games and several pool tables. All in all a fun evening.