Hello travellers, this is a special heads up for any francophones out there. We're officially on the countdown for the next insertion of Francofolies music fest, which takes place every year in France. I highly recommend going to La Rochelle during this time (the fest starts 10th July in 2009). Even if you don't have a ticket to the festival, this sleepy seaside town literally springs to life for a week of free live performances on stages set up about town, bustling markets and street entertainment. Largely a pedestrian town, you can meander between the tall, parallel lines of limestone buildings which characterise the streets of Vieux Port. Old by name, old by nature – some of the structures date back to the 14th Century. Any of the friendly locals will be happy to fill you in on the town's hectic history as a tactical target of war and a victim of the religious wars.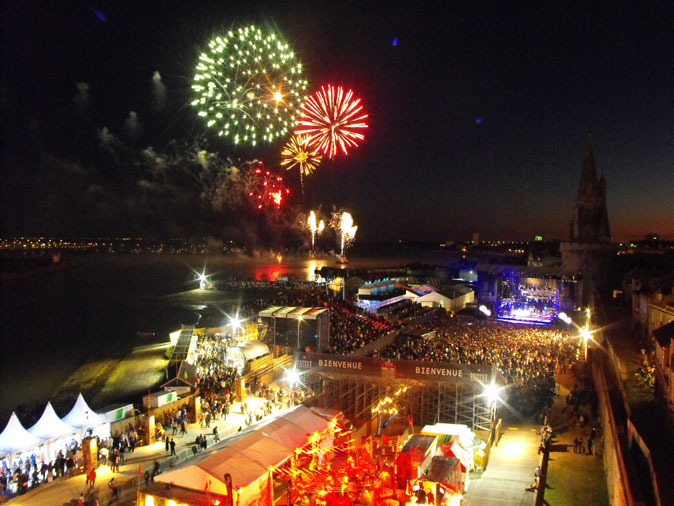 As a self-confessed francophone, I have an obsession with good food. For obvious reasons La Rochelle's produits de terroir come mainly from the sea. You'll see no end of some of the best seafood restaurants France has to offer (see Bar André). But there's no need to break your pocketbook to sample the finest of local products. The La Rochelle Market is simply teeming with oyster and mussel stalls – all absolutely fresh and delicious if you're into that sort of thing. If you happen upon a fruit stall, don't pass up on any wild strawberries or melons that you come across – both are currently in season and absolutely bursting with sweet, sweet juiciness.
The region is renowned for it's award-winning bière blanche of the Ile de Ré (of which you can easily afford to buy a round or two for you and your mates). The Charente Maritime region in which La Rochelle stands is also famed for the properties that make it perfect for growing conac grapes. Get your hands on a bottle of Pineau des Charantes, no matter the cost.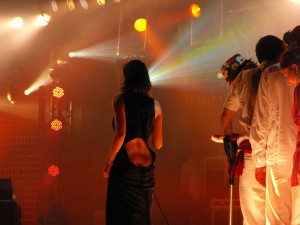 This beverage, which is a result of the age old-tradition in combining the quintessential liquor with fresh grape juices, is out of this world. Best served ice cold and perfect for an aperatif by the sea.As for the music festival – I'll be the first to admit France is not known for it's music, in my humble opinion. But last year I saw Camille, Vanessa Paradis and Mika and I understood why France is so proud of artists like these. The concert is a great way to discover new artists or just to have fun with the friendly frenchies. The atmosphere is both relaxed and lively in the way only a seaside town in the throws of a massive music festival could be.
Lastly, if you do happen to make here, I highly recommend that you do not limit yourself to the city centre. Take a trip on the Bus de la Mer or a day trip to the famous Fort Boyard. Better yet, hire a bike from the famous 70's Yellow Bicycle Plan and take it along the ever-changing scenery of the seaside. I ain't just whistling Dixie people – Summer transforms the French (take it from an Australian living in Paris) and there's no better example than La Rochelle.